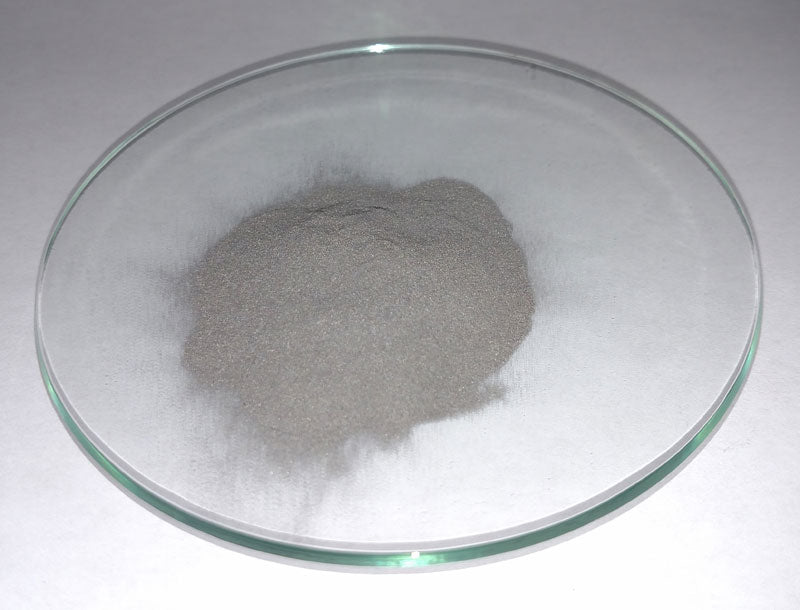 Titanium Powder, Spherical, -40+300 mesh silver spheres
Spherical titanium consists of silver spheres, made up of 94% titanium, 6% aluminum. Sold by the pound. 
Approximate Particle Size Breakdown:
-40+100 mesh = 65%
-100-300 mesh = 35% 
This titanium contains a small amount of flakes, needles, and some foreign material. Its performance in fireworks is still excellent. 
Produces bright white sparks. Works well in fountains, rockets, stars, comets, saxons and drivers. Mix this with larger particle sizes if you want long comet tails. Sold by the pound.
This titanium works great in the following projects:
Part # CH3009