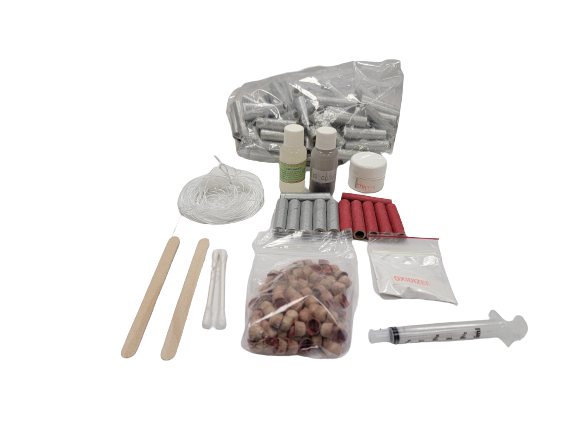 Ever want to make smoke grenades or simulated boobytraps for Airsoft, Paintball, or reenactments? Now you can with this handy kit. Finished igniters can be used to ignite anything with a fuse. Just "pull-the-pin\ripcord" and your device's fuse will be ignited. Who has time to fiddle with lighters when you can just pull a string to ignite your device?

The kit comes with everything you need to make 100 pull-string igniters including tubes, chemicals, and applicator.


Commonly used to activate smoke devices, flares, fuse trains, delays, etc. Simply by pulling a cord. 
Step-by-step instructions can be found here. 
(only $0.50 per pull igniter!)
Part #GN5043