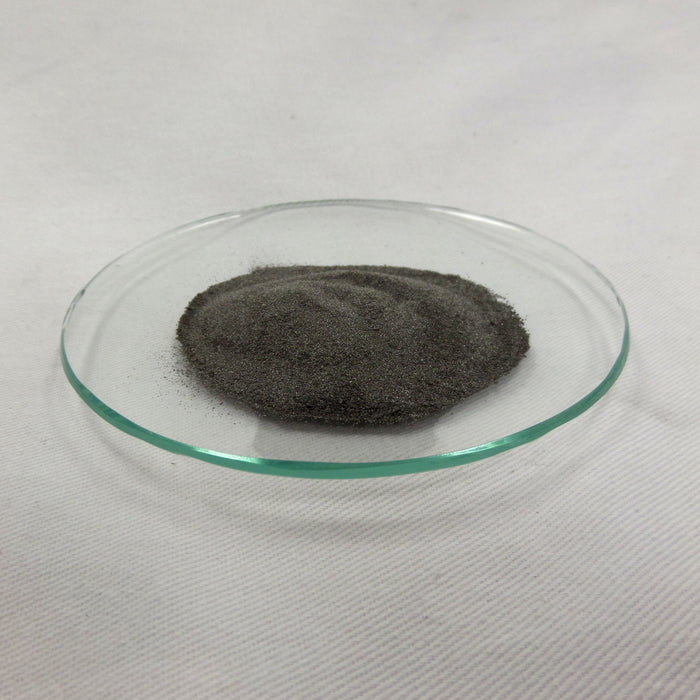 Titanium, Granular, 200-325 mesh (HOT and aggressive for primes and special effects)
Granular titanium consists of silver free-flowing granules. 
Sold by the pound.  
This fine granular titanium produces a HOT yellow explosion of short duration sparks with a dead fall travel of 2-10-inches. This is a a very hot alloy which creates a dazzling array thousands of medium crackle, lightly branching sparks.
The aggressive nature of this titanium is ideally suited for primes, ignition comps\e-matches, and special effects. 
It can be mixed with coarser titanium such as CH3112 and added to fountains, rockets, stars, comets, saxons and drivers to produce a fuller, brighter tail. 
This is hot stuff, start with a pinch and work your way up! 
This titanium works great in the following projects:
Part # (CH3111)