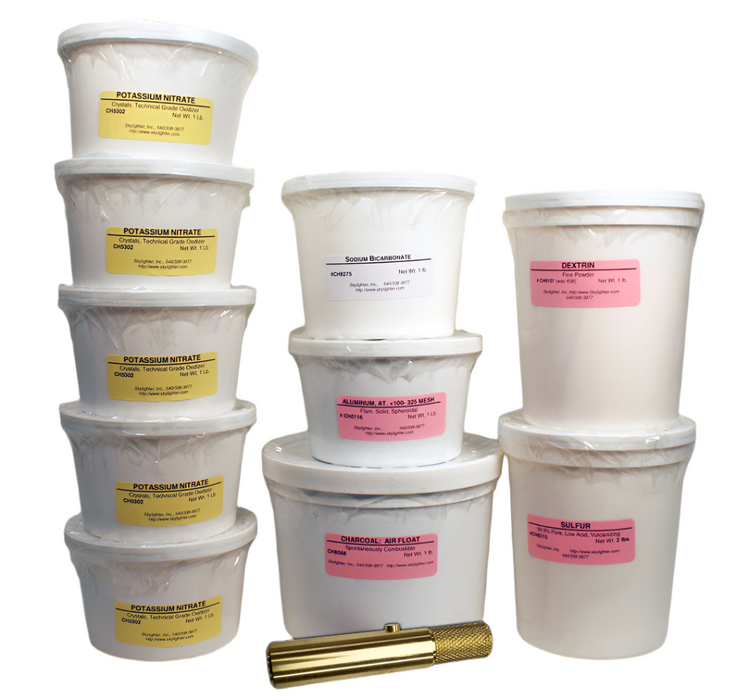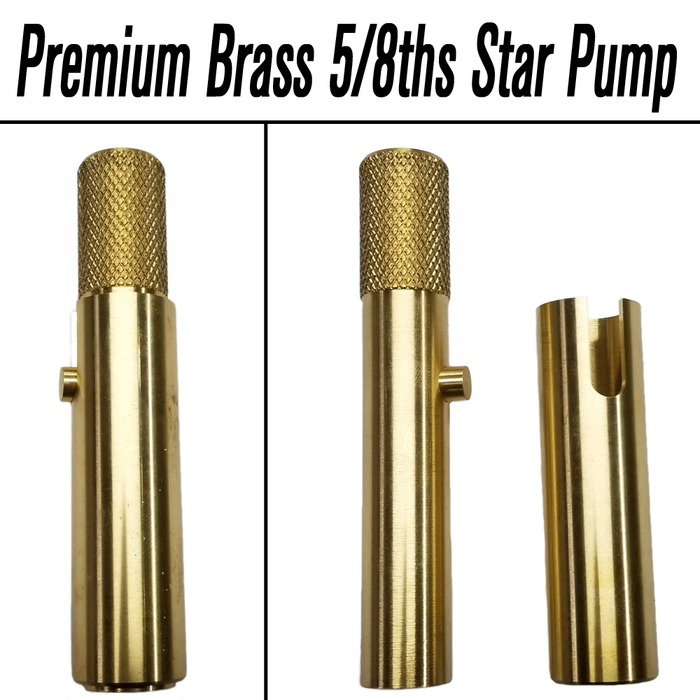 D1 Gold Glitter Pumped Star Kit
Pumped Fireworks Stars are easy to make using this kit. You get everything needed to make about 10 lbs. of gold glitter stars including a 5/8-inch brass star pump.


These stars are easy to bind and need no priming.

Each kit contains:
- Potassium Nitrate, 5 pounds (#CH5300)
- Sulfur, 2 pounds (#CH8315)
- Spheroidal Aluminum, 1 pound (#CH0113)
- Airfloat Charcoal, 1 pound (#CH8068)
- Sodium bicarbonate, 1 pound (#CH8275)
- Dextrin, 1 pound (#CH8107)
- Brass Star Pump, 5/8-inch (#TL3111)

Buying this combination saves you 20% vs. buying the chemicals and star pump separately. Kit ships in 2 boxes.

You'll be using two screens--20-mesh and 40-mesh. If you don't already have them, you can get here at Skylighter. You'll also need a blade-type coffee mill (cheap at WalMart). Also, be sure your scale can handle at least a couple of pounds at a time.

Click here for instruction on

 

making stars using a star pump.