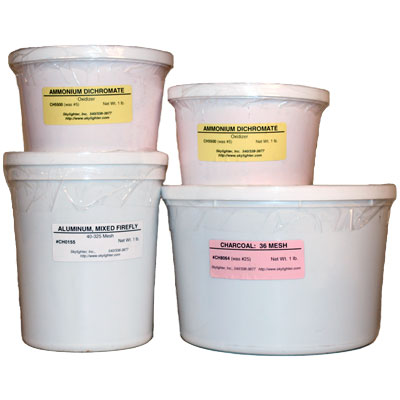 Volcano Science Project Kit
All the chemicals you need to create the Vesuvius Volcano science project.

Each kit contains:
- Ammonium Dichromate, 2 pounds (#CH5500)
- Aluminum Flake, 1 pound (#CH0155) 
- Charcoal, 36-mesh, 1 pound (#CH8064)

You save 20% with this kit vs. buying the items separately.

The charcoal and aluminum add unique spark effects that you can't get with ammonium dichromate by itself.
Click here for Volcano instructions.

Part # KT3010