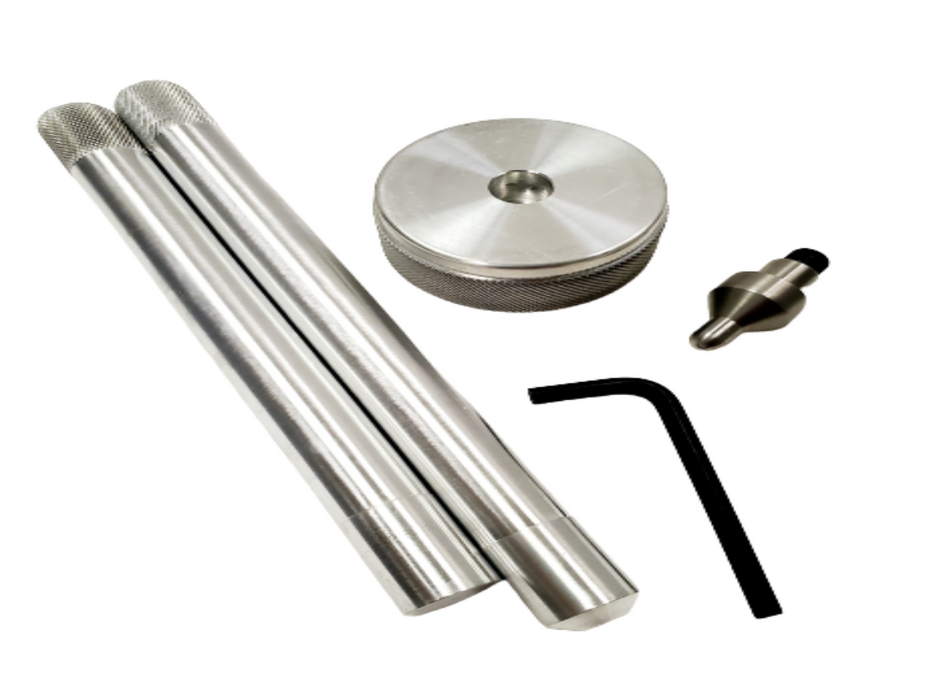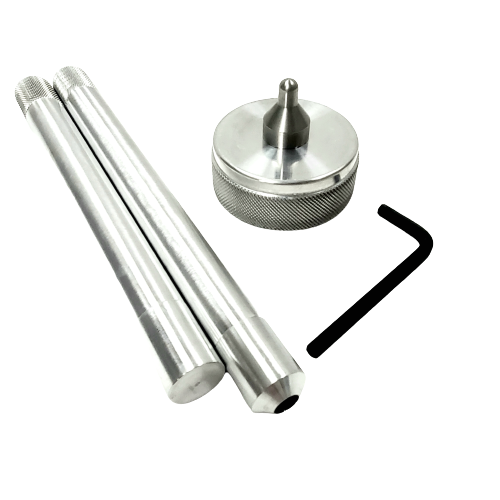 1 Pound (3/4") Fountain Tool Set
Each tool set contains:
- 1 Aluminum base, with bottom set allen head screw
- 1 Stainless steel spindle, removable
- 1 Hollow aluminum drift (rammer) and nozzle former
- 1 Solid drift (rammer)
- 1 Allen wrench, 3/16"

When you make a firework fountain, you first use the hollow rammer to form a dry clay nozzle. Then you use the hollow and solid rammers to pack fountain composition into the tube. Finally you ram a solid dry clay plug in the tube.

This tool set is designed to work with standard 7.5" long parallel tubes. But you can save money if you buy 30" Uncut tubes and cut them yourself. 

Here's a project which will show you How To Make Firework Fountains/Gerbs including spectacular glitter and silver fountain compositions. 


Part # TL1110