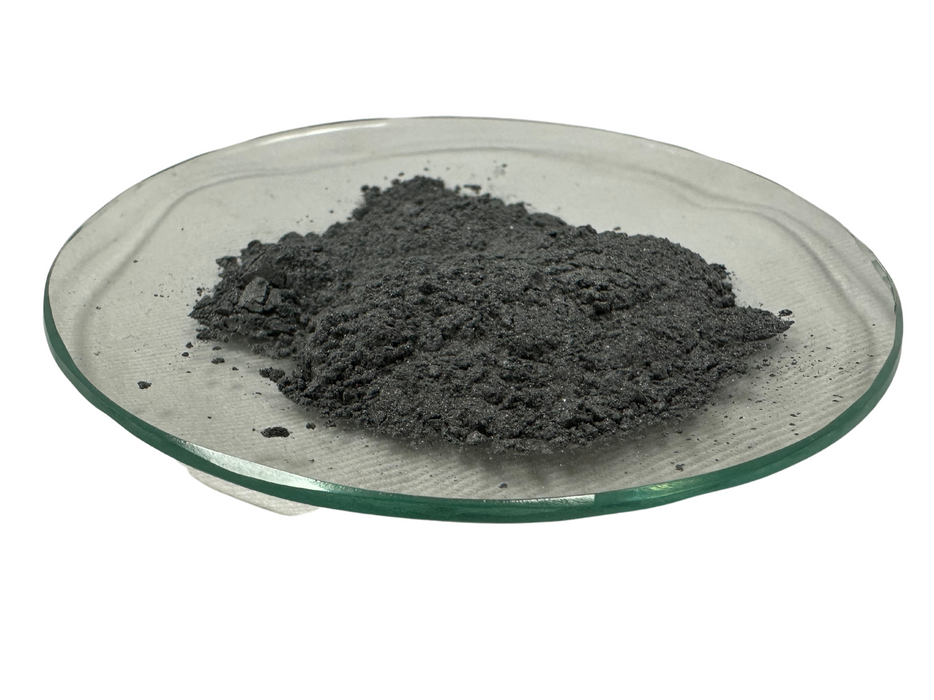 Eckhart 10890 - German Dark Flake Aluminum
Aluminum German Flake 10890 - made by Eckhart is a fine flake aluminum that most would consider to be airfloat. It is extremely effective in different types of fireworks making. Including stars, rockets, primers, thermite & more.  

This aluminum is very similar to and can usually be interchanged with the now obsolete U.S. Bronze 809 "American Dark." This is a different aluminum from Eckhart Super 5413H. 
Eckhart 10890 has become very hard to come by in recent years and we have a limited supply available. 
Part # CH0151