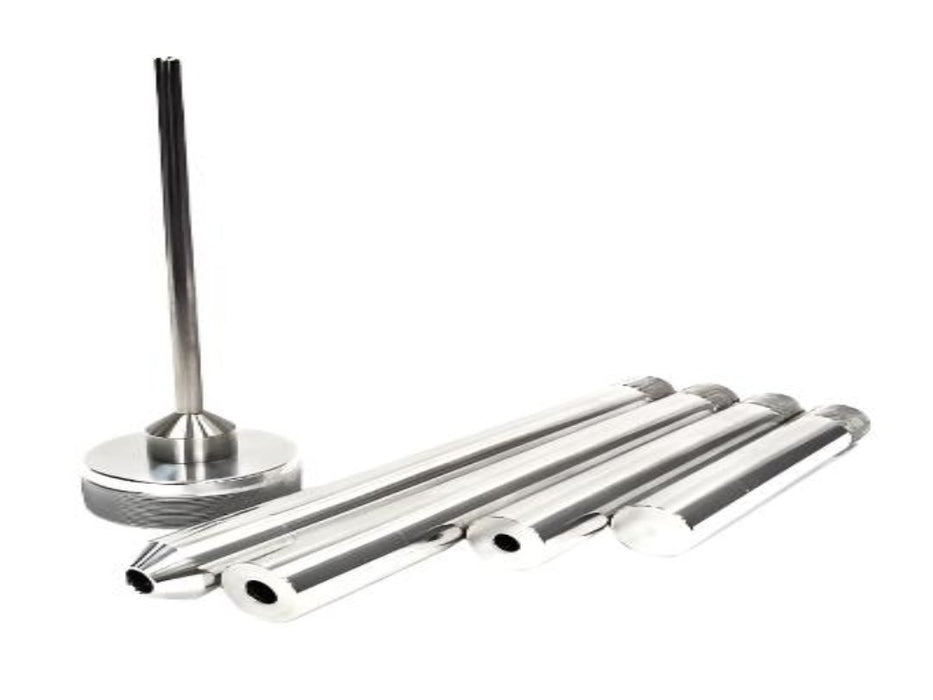 3 Pound (1-Inch) Core Burner Black Powder Rocket Tool Set
3 Pound Black Powder Rockets are easy to make. You can make them fast using this black powder rocket tooling and a simple mallet--no expensive press required.

These rockets use 1" ID x 12"-long parallel tubes. You can get them pre-cut or cut your own to save money.
Please note: The sets that we have in stock at this time have a round base
Each Black Powder Rocket Tool Set contains:
- Base and spindle. The spindle is mounted with allen-head screw through the bottom. The base can be easily clamped to your workbench.

- One 9.75"-long hollow ram with nozzle former.

- One 9.5"-long hollow ram.

- One 7.25"-long hollow ram.

- One 6"-long solid ram.

Here is how to make Black Powder rockets. Even though these instructions are for a smaller rocket, they still work for this size rocket.
Part #TL1213