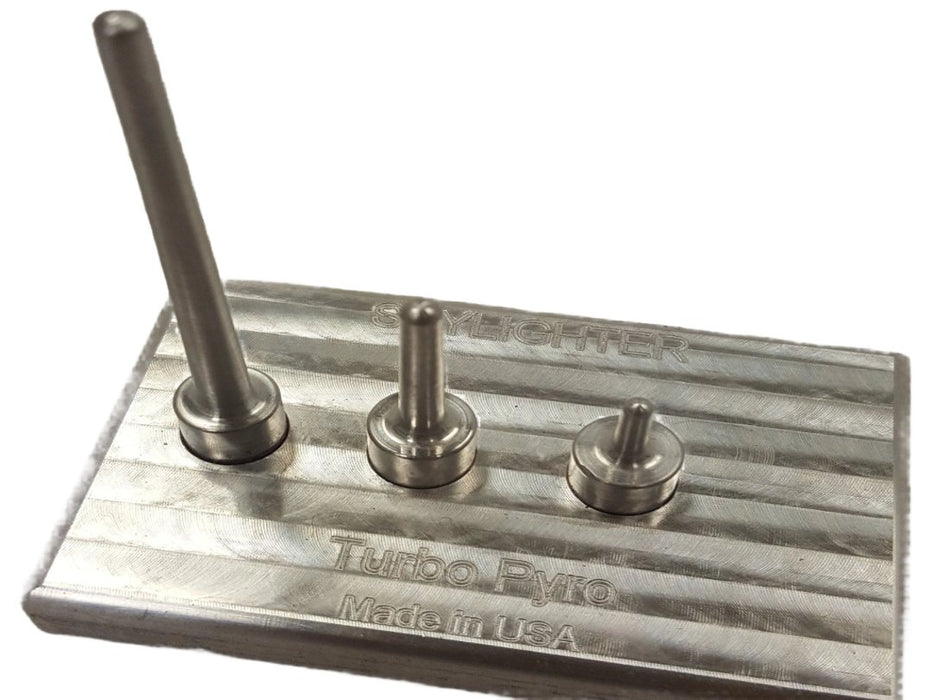 Turbo Pyro Tooling-Replacement Spindle Set Only
Replacement Spindle ONLY for Turbo Pyro Tooling set.
The Turbo Pyro tooling is a 3-in-1 tool set that comes with 3 different spindles. It can be used for many applications. It is a custom CNC machined tool set made in the USA. 
Looking for the whole kit! Check out the Turbo Pyro Supplies Kit.
Or...
If you already have the tooling. Check out the Turbo Pyro Refill Kit! It is a perfect match for the tooling. 
Part #TL1403