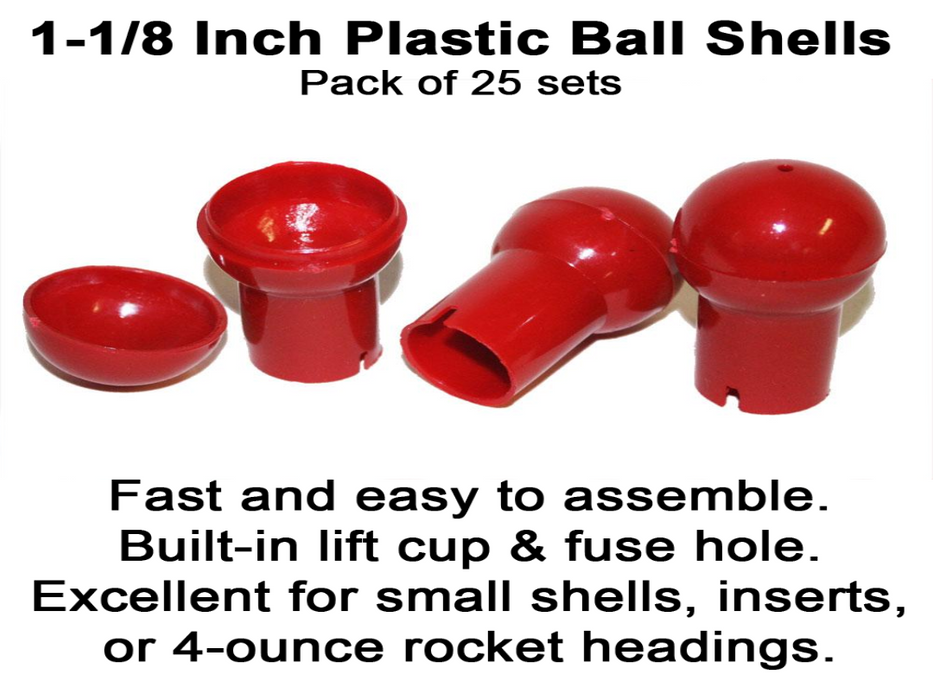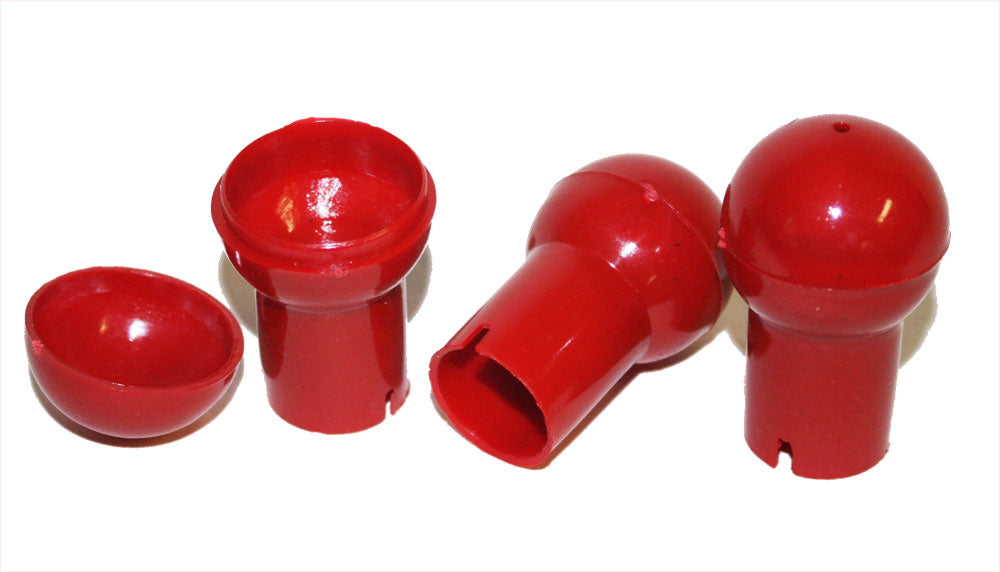 1-1/8 Inch Diameter Plastic Ball Shells - 25 sets
1-1/8" OD spherical plastic shells with plastic lift cup molded to bottom halves. Comes in two halves, the bottom one with 3/32" fuse hole. Shell halves seal together with methylene chloride or PVC cement.

This shell can be used either as a small aerial shell or a rocket heading. For rockets, this shell will slide down on top of 1/2" rocket tube #TU1029. Or it can be launched from Mortar Tube #TU2123. 
* Assorted colors. Maybe red, blue or green *
Part #PL2020
25 sets