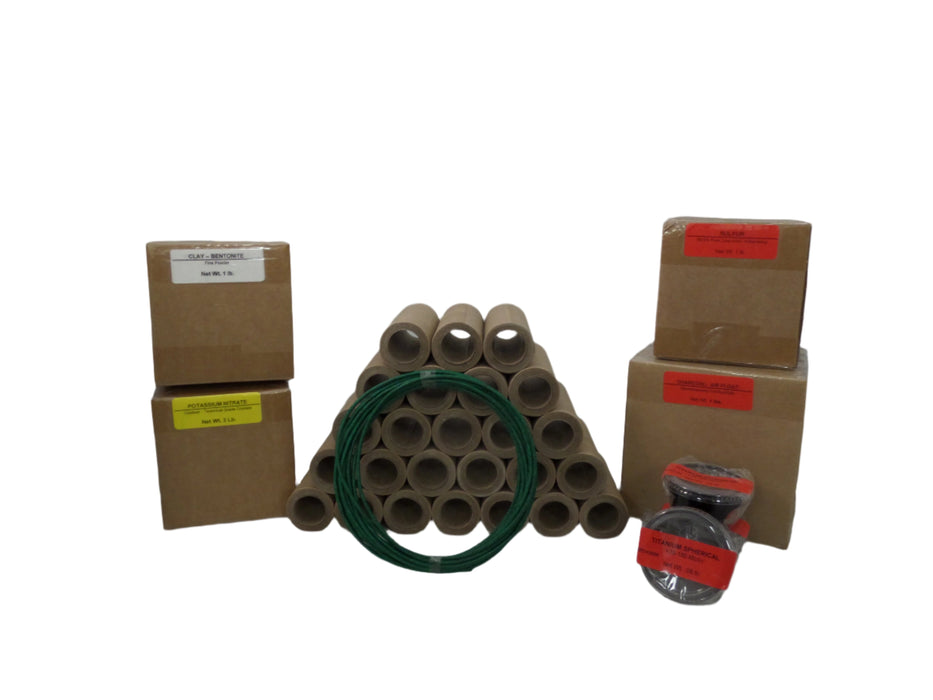 3lbs. (1") Stinger Missile REFILL Kit
This wonderful Stinger Missile REFILL Kit is easy to make and it's hefty size will satisfy the need to shoot missiles in the air and put a smile on your face! This kit will keep you going when you run out of material from the Stinger Missile Kit.
https://www.skylighter.com/products/3lbs-stinger-missile-kit
If you are just looking for the tool and have no need to refill on those chemicals you stocked up on, then look no further we sell the tool set separately! 
https://www.skylighter.com/products/3-pound-1-stinger-missile-tool-set

Each REFILL Kit Contains:
- Potassium Nitrate, 3 pounds, (#CH5304) 
- Airfloat Charcoal, 2 pounds, (#CH8068) 
- Sulfur, 1 pound, (#CH8315) 
- 25 3lbs. Stinger Tubes (#TU1103) 
- Bentonite Clay, 1 pound, (#CH8078) 
- Titanium Spherical 40-100 Mesh, 3 .08 pounds (#CH3006) 
- Visco Fuse, 20 ft, (#GN1006) 

You save 20% off the retail prices of the individual components when you buy this kit.
Here is a free tutorial on Making Stinger Missile Rockets.
You can also watch Stinger Missile Videos here! 
Part #KT1471