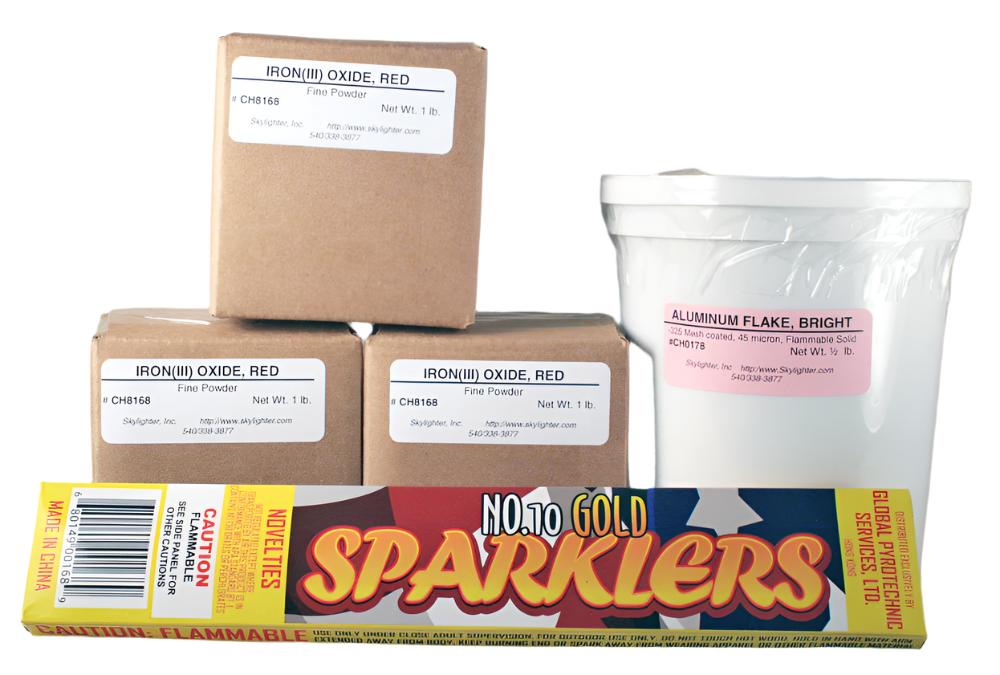 Thermite Kit, makes 4 lbs.
This Thermite Kit contains enough chemicals to make 4 lbs. of thermite that burns at 4500 degrees F.

When you buy the kit, you save 20% vs. buying the chemicals separately.

Each Kit Contains:
- Iron Oxide, red, 3 pounds (#CH8168)
- Aluminum, 9 Micron, 1 pound (#CH0113)
- Sparklers, pack of 6 (#NV0529)

You can make Thermite very easily. But since the Thermite mix is relatively hard to ignite, you'll need the included sparklers to get it lit. Fireworks fuse is normally not hot enough to ignite Thermite. 

Here's how to make thermite: thermite instructions here.
Part #KT3300
Makes 4 pounds of Thermite