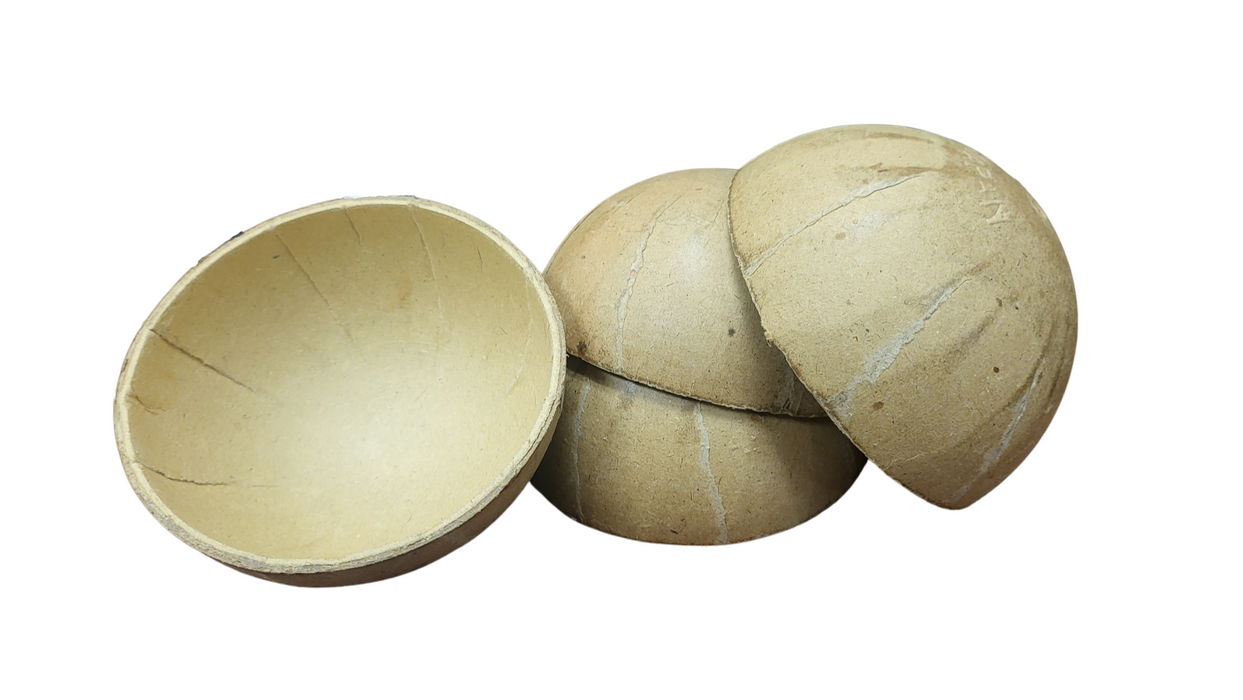 Collectable Japanese 4 Inch Paper Shells - 20 Sets
These Limited Edition Nesting paper hemispheres are from the 1960's ! These bad boys have been kept in pristine condition and are of superior quality. 
4-inch paper fireworks shell hemispheres. These paper hemispheres come in sets of 2 halves. They're approximately 3-5/8" in diameter before pasting.

These shells are to be used with a 4" Mortar Tube.
Click here to learn How to Make 4-inch Plastic Ball Shells.

20 sets
Part #PS2040