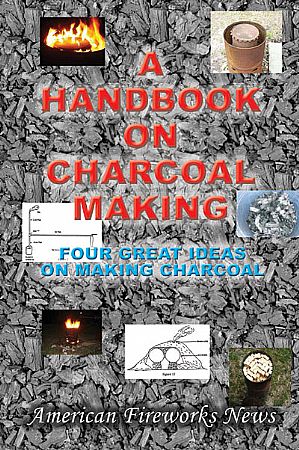 Handbook on Charcoal Making
By Jack Drewes, Joel Baechle, the Passfire

This small, but thorough book shows you how to make charcoal yourself. Everything you need to know is covered: materials, tools, building a kiln or retort, selecting wood, setting up the furnace, cost estimates, and much more. If you want or need to make charcoal, this book will put you on the right path. 48 pages, softcover, 5-1/2 in. by 9 in. Shipping weight 1 lb.
Part # BK0019