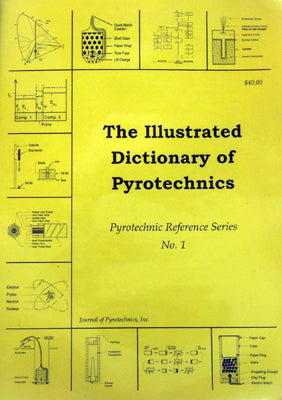 Illustrated Dictionary of Pyrotechnics
By Ken & Bonnie Kosanke

This is the only comprehensive glossary of pyrotechnic terminology we know of. Explains scientific and craft terms from chemicals, fireworks, rocketry, explosives, and pyrotechnic special effects. A must-have volume for layman and professional alike. 130 pages, 1200 terms, 130 illustrations, 50 tables. Shipping weight 2 lbs.
Part # BK0043