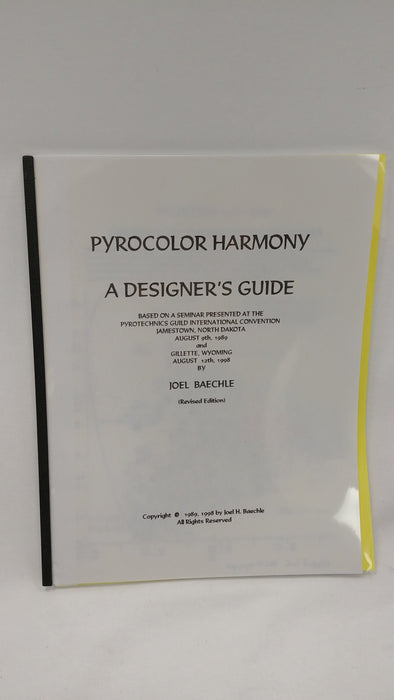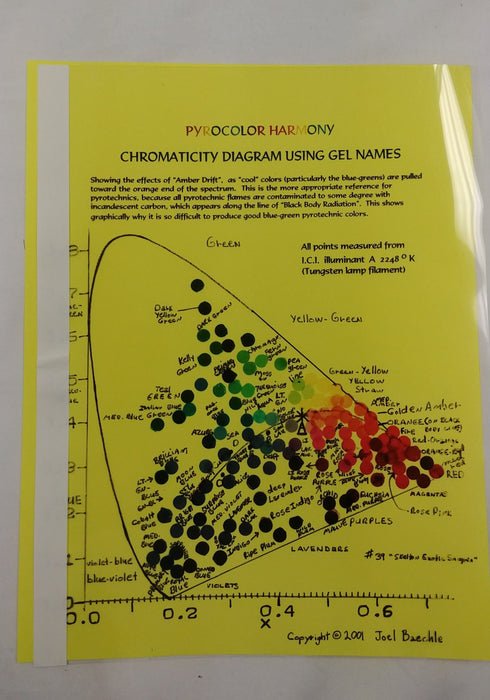 Pyrocolor Harmony: A Designer's Guide
Based on a seminar presented at the Pyrotechnics Guild International Convention in both Jamestown, North Dakota; August 9th 1989 and Gillette Wyoming; August 12th 1998. Written by Joel Baechle.
It's back! This tell all book describes all the secrets and tips to making the purest colors you'll ever see.
From composition formulas too color analysis; peek into Joel Baechle's comparative reference guide to all manners of color discoveries.
Act fast as we only have a limited amount in stock!
Part# BK0021