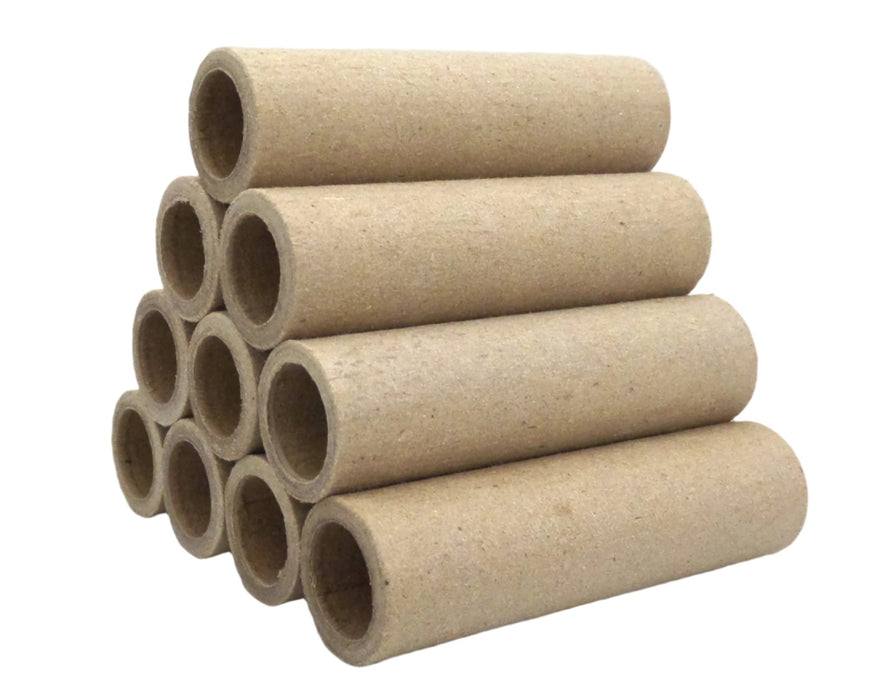 4 ounce (1/2" ID) rocket tube, 2.5-Inch length - Pack of 25 ea.
4-ounce rocket tubes were specially made so that plastic ball shell #PL2020 will fit on top of them. These parallel wound tubes can also be used to make small fountains, whistles or drivers.

Dimensions: 1/2" ID, .675" OD, 2.5" length

How to Make 4 Ounce Black Powder Rockets

25 ea.
Part #TU1027