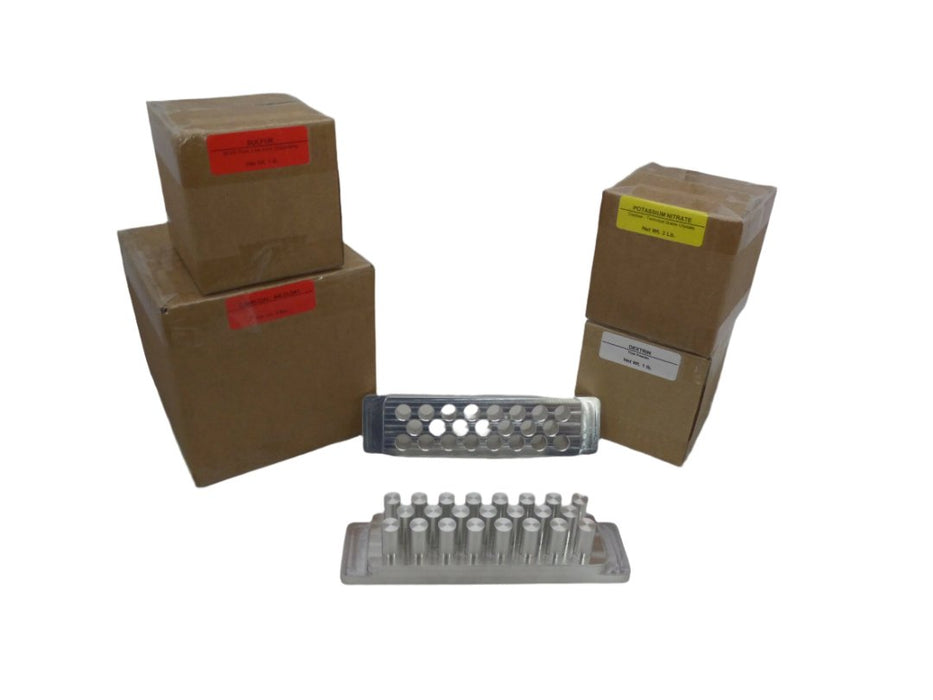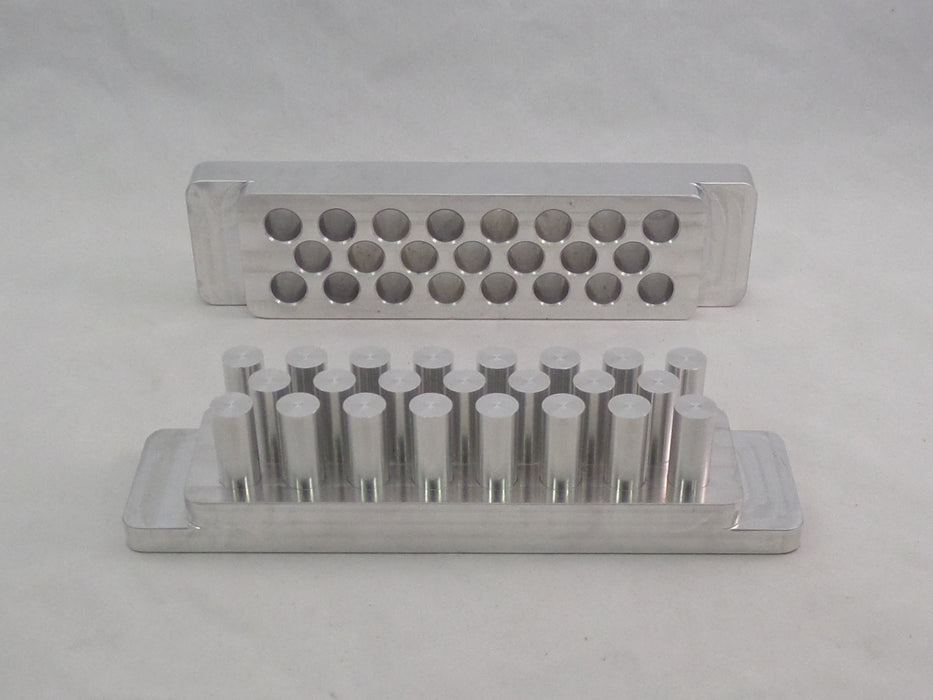 1/2-Inch Star Plate Kit with Upgraded Star Plate
Star plates make perfect cylindrical fireworks stars with every pop of your star plate. In an hour, you can knock out hundreds of stars using this 1/2-inch star plate.

Each Star Plate Kit contains everything needed to make about 5 lbs. of Chrysanthemum 6, charcoal stars:
- 1/2-Inch Premium Star Plate (#TL3005) 
- Potassium Nitrate, 3 pounds (#CH5304)
- Airfloat Charcoal, 2 pounds (#CH8068)
- Sulfur, 1 pound (#CH8315)
- Dextrin, 1 pound (#CH8107)

Buying everything in one star plate kit saves you about 20% vs. buying the chemicals and star plate individually.

You can use hand-made star composition with this kit (but be sure and follow our project instructions closely). 

If you're going to hand-make your star comp, you'll be using two screens--20-mesh and 40-mesh. If you don't already have them, you can get here at Skylighter. You'll also need a blade-type coffee mill (cheap at WalMart). Also, be sure your scale can handle at least a couple of pounds at a time.

Follow our detailed instructions and videos and you'll have no problem making perfect stars the first time you try. Here's where to learn how to make firework stars using a Star Plate.
Part #KT1003B