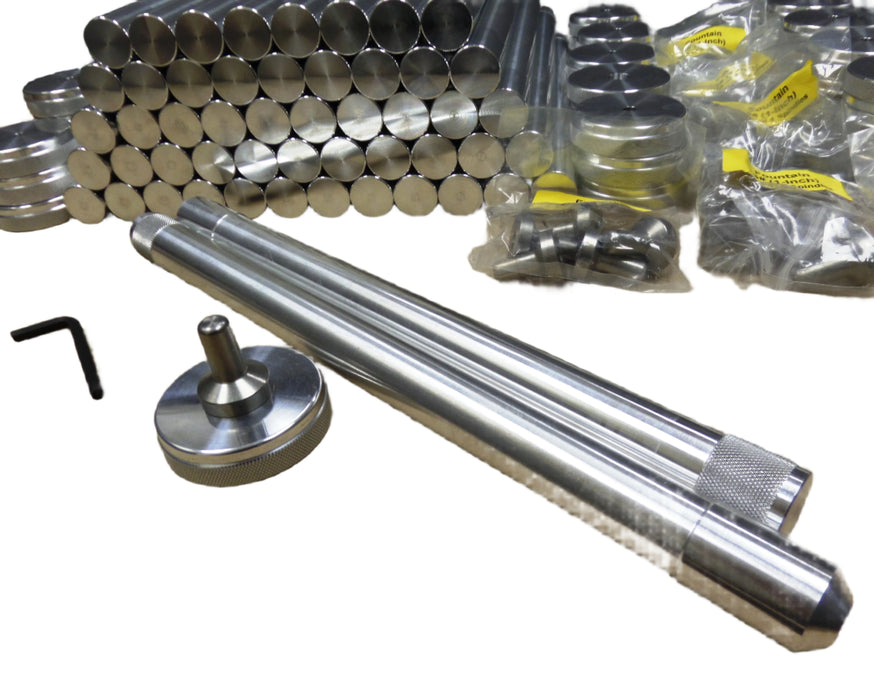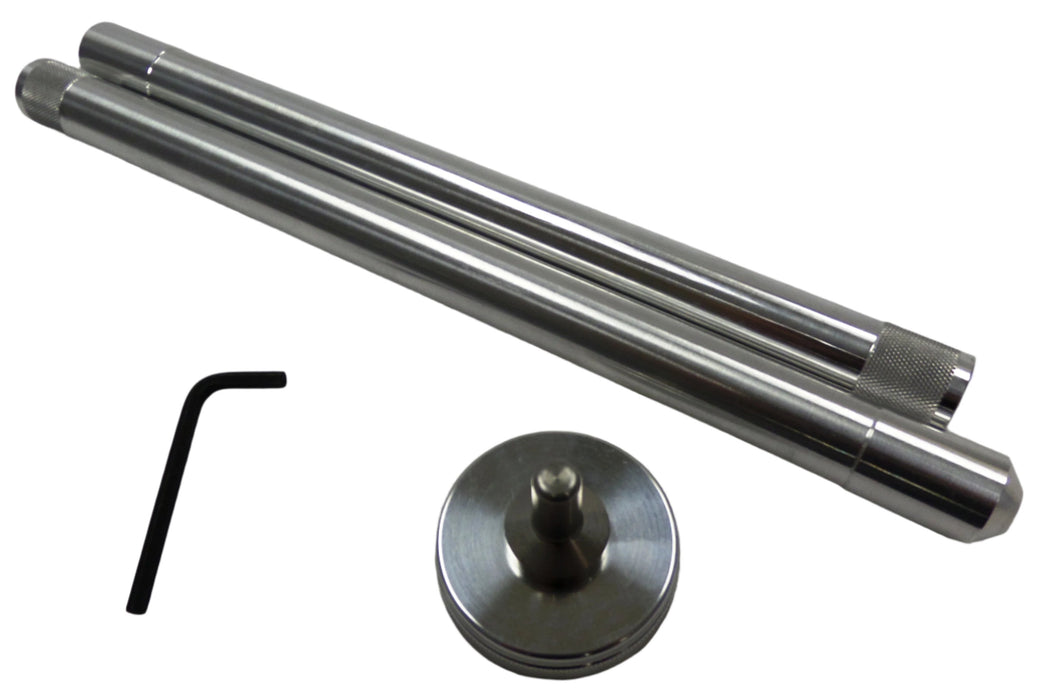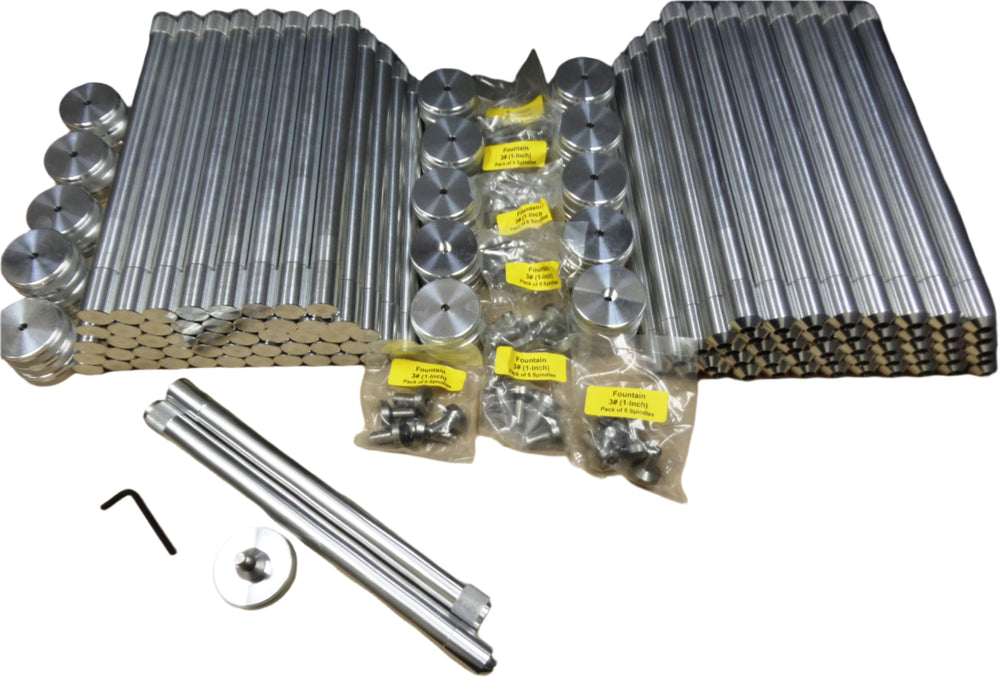 3 Pound Fountain (Gerb) Tool Set
Each tool set contains:
- 1 Aluminum base, with bottom set allen head screw
- 1 Stainless steel spindle, removable
- 1 Hollow aluminum drift (rammer) and nozzle former
- 1 Solid drift (rammer)
- 1 Allen wrench, 3/16"

When you make a firework fountain, you first use the hollow rammer to form a dry clay nozzle. Then you use the hollow and solid rammers to pack fountain composition into the tube. Finally you ram a solid dry clay plug in the tube.

This tool set is designed to work with standard 12" long x 1" ID parallel tubes. But you can save money if you buy uncut tubes to cut yourself. 

Here's a project which will show you How to Make Fireworks Fountains/Gerbs including spectacular glitter and silver fountain compositions.
Part #TL1160A