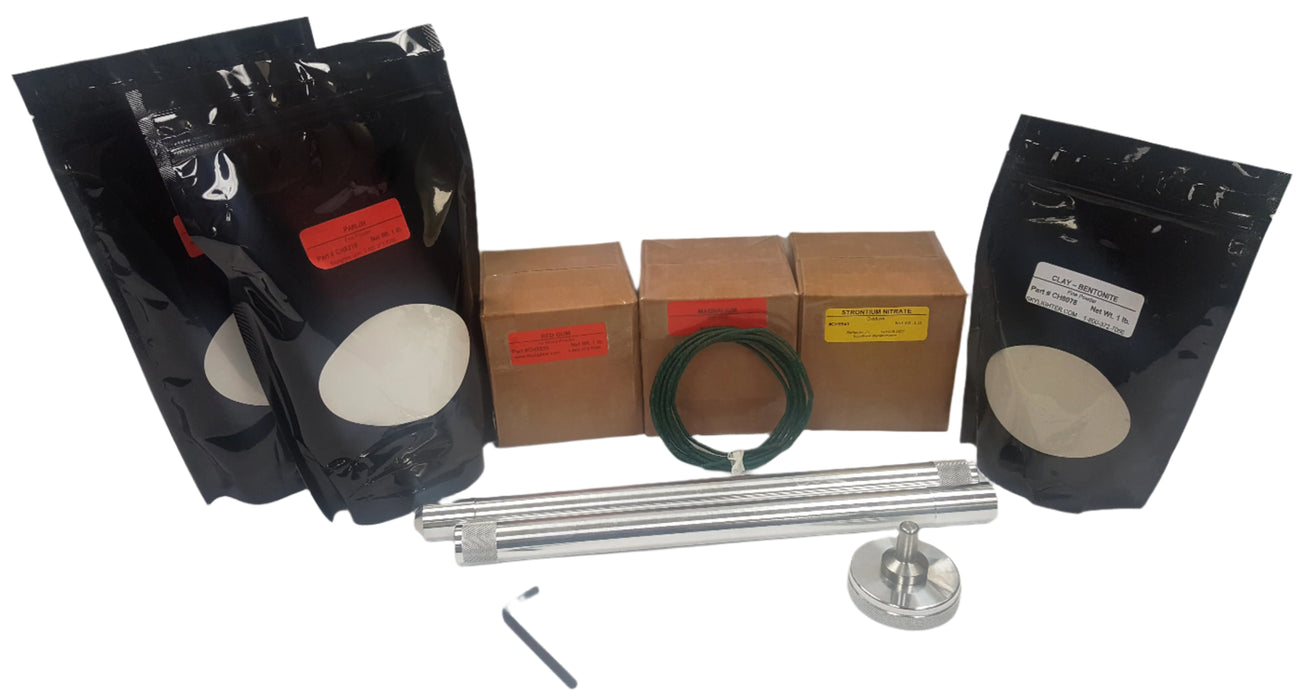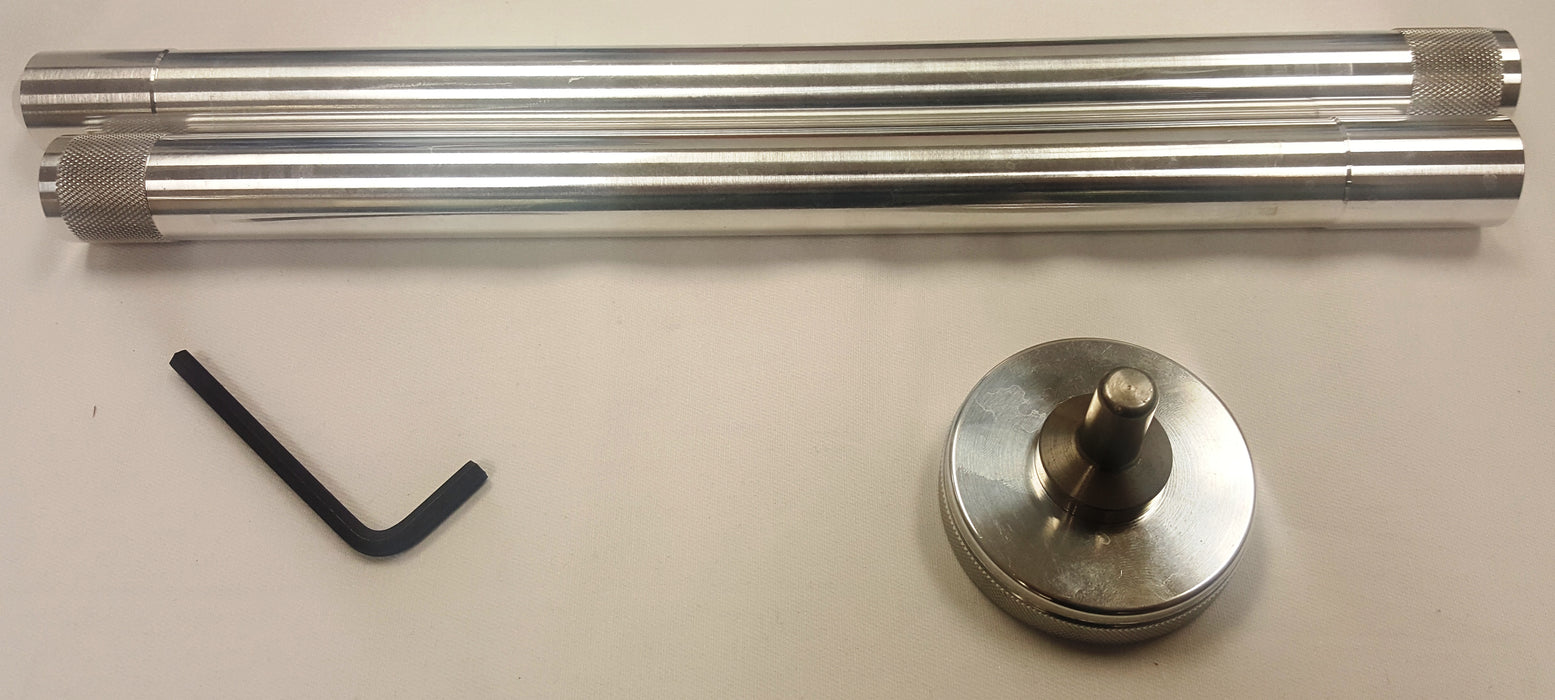 3 Lb. Plasma Cutter Fountain Kit With Tooling
These brilliant red fireworks fountains can be made in minutes and used immediately. This is one of the best kits to use to learn fireworks making. That's because many other types of fireworks employ the same techniques used to make these fountains. 

These fountains can be made with just a bright red fire-spray, or optionally with bright silver titanium sparks. You get all the chemicals, tubes, and fuse needed to make 25 Plasma Cutter Fountains. They're very safe and quiet.
 Each kit contains:
- 3 Lb. Fountain Tool Set (TL1160A)
- 3 Lb. Strontium Nitrate (CH5543)
- 3 Lb. Tubes 1" ID x 12" Long, 25 Tubes (TU1100)
- 2 Lb. Magnalium 200-325 Mesh (CH2073)
- 2 Lb. Parlon (CH8210)
- 1 Lb. Red Gum Air Milled (CH8230)
- 1 Lb. Bentonite Clay (CH8078)
- 10 Ft. Visco Safety Fuse (GN1005)

You will need an inexpensive blade-type coffee mill, if you don't already have one. You'll also need a 40 mesh screen to remove the coarse magnesium chips from the supplied magnesium-aluminum powder, and for screening the fountain composition.

You do not need a ball mill. This composition is hand-mixed dry. There is no wait time after making a fountain. 

Click here to read the Plasma Cutter Fountain instructions.
Each tool set contains: 
- 1 Aluminum base, with bottom set allen head screw
- 1 Stainless steel spindle, removable
- 1 Hollow aluminum drift (rammer) and nozzle former
- 1 Solid drift (rammer)
- 1 Allen wrench, 3/16"

When you make a firework fountain, you first use the hollow rammer to form a dry clay nozzle. Then you use the hollow and solid rammers to pack fountain composition into the tube. Finally you ram a solid dry clay plug in the tube.

This tool set is designed to work with standard 12" long parallel tubes. But you can save money if you buy longer tubes and cut them yourself.

Here's a project which will show you How to Make Fireworks Fountains/Gerbs including spectacular glitter and silver fountain compositions.
Part #KT0201